Digital Marketing Full Course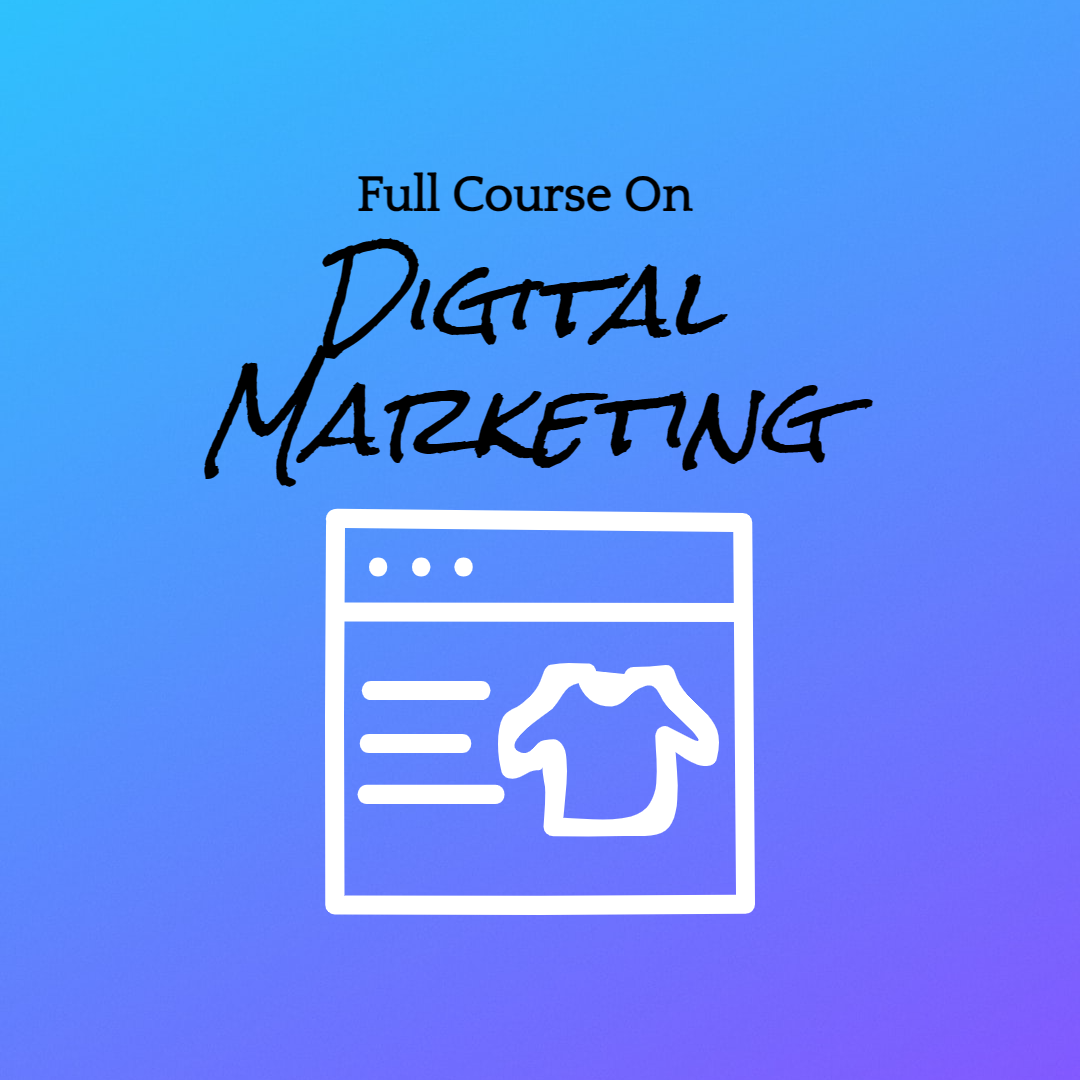 About Course
This video is perfect for anyone interested in a comprehensive introduction to digital marketing. From novice to experienced, this one hour course will teach you the fundamentals, basics of strategy, and tools needed to use digital marketing for your business goals. There are sections on key concepts such as SEO, social media marketing, display advertising, analytics, content marketing and email marketing. The course also covers latest trends in mobile marketing, video, email marketing, influencer marketing and more. This course will equip you with the knowledge and skills you need to implement a successful digital marketing strategy in 2023.
What Will You Learn?
The Digital Marketing Full Course 2023 covers the following topics:

1. Introduction to Digital Marketing – This module is designed to give an overview of the digital marketing landscape and discuss the growing importance of incorporating digital marketing strategies into overall business operations.

2. Content Strategy and Creation – This module will cover the best practices for online content creation and content strategy development, including SEO copywriting, blogging, social media, and more.

3. Paid Search and Social Advertising – In this module, students will learn the basics of paid search and social advertising, including how to create effective campaigns and manage budgets.

4. Search Engine Optimization (SEO) – In this module, students will learn about the principles of SEO and how to create effective SEO programs.

5. Email and Mobile Marketing – This module will cover the basics of email and mobile marketing, including creating effective campaigns and using analytics to measure success.

6. Analytics and Reporting – In this module, students will learn the fundamentals of analytics, from interpreting key performance metrics to generating reports and insights.

7. Digital Business Strategy and Planning – This module will teach students how to develop a digital business strategy and plan from a multi-channel perspective.

8. Advanced Digital Marketing Practices – This module will teach students the advanced concepts in digital marketing, such as content generation, user-generated content, influencer marketing, data-driven decision making, and more.
Course Content
Digital Marketing Full Course 2023
Student Ratings & Reviews
No Review Yet